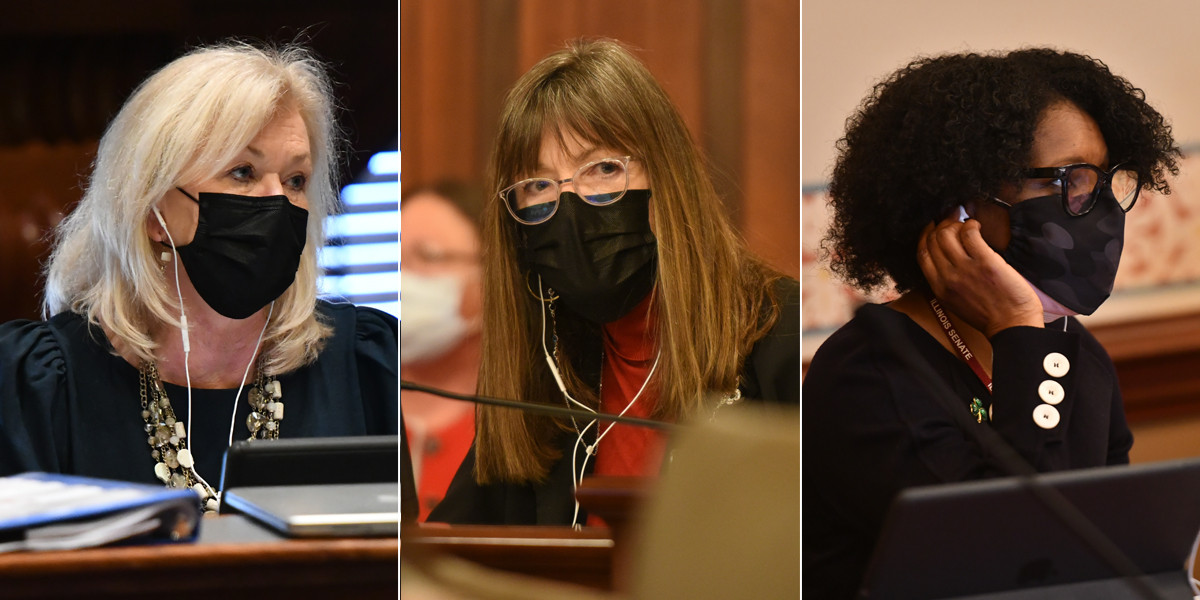 Redistricting hearings continue to ensure Illinois residents have say in fair map
GRAYSLAKE – State Senators Julie Morrison (D-Lake Forest), Melinda Bush (D-Grayslake) and Adriane Johnson (D-Buffalo Grove) are leading efforts to gather input from communities of interest to create a fair map that reflects the broad racial and geographic diversity of Lake and McHenry Counties.
The three Lake County Senators recently chaired one of more than a dozen regional hearings scheduled to be held by the Senate Redistricting Caucus in the coming weeks as lawmakers seek input from the public in order to craft a fair map that reflects the diversity of Illinois. That includes the state's racial and geographic diversity, among other factors.
"Nothing is more important that ensuring the residents who are affected by redistricting have their needs considered," Morrison said. "Coming together with community leaders who work with people throughout the area allow us to learn what we must prioritize during our remap."
The Senate Democratic Caucus is focused on inclusion, with hearings being held both in person and virtually, allowing for say from stakeholders in all of Illinois' 102 counties. For the first time, anyone who wishes to propose a new legislative boundary map can draw a map online by visiting ilsenateredistricting.com/draw-your-own-map.